Marjolijn Loderichs
Marjolijn Loderichs is the Founder of I AM Academy and specializes in working with the multiple levels of (sub)consciousness.
About Marjolijn Loderichs
Marjolijn Loderichs is an inspirational speaker, author, motivator, spiritual teacher, educator, and Founder of I AM Academy.
After twenty years of spiritual and personal development – NLP, transpersonal coaching and counseling, EMDR, EFT, Art of Living, energetic balancing – Marjolijn still encountered discord within herself and had limiting beliefs about life. At an absolute low point in her life, Marjolijn had a spiritual awakening. She came to the realization that her True Self, 'The I AM Presence', is a level of Consciousness within yourself which in its essence is Perfection (Whole and Complete). By simply remembering who she was and shifting her focus inward she was able to see the Truth and free herself from a lot of fears and limiting beliefs. She came to understand that when she shifted her focus from 'thinking' to 'the I AM Presence' – the True Self in the NOW – she could experience this 'Perfection' directly as a reality. This was a real epiphany for Marjolijn.
She founded the I AM Academy to pass on this knowledge. The training courses of the I AM Academy help you to train you in 'spiritual discernment': being able to discern the information that comes from different levels of consciousness. By understanding and applying The Law of Life – energy follows focus – you determine where your energy goes. Through the practice of meditation, affirmations, prayers and decrees, you train your focus, like a muscle, on keeping it on your Divine Presence.
When you learn to keep your focus on the I AM Presence (your Divine True Self), its qualities take charge of your thinking, feeling, and body and as a result, your world becomes an expression of these Divine qualities. You have direct access to these qualities in the NOW. The Gateway to the Presence that YOU ARE is in your Heart-Flame and the power of spoken word is one of the key components to unleashing these Divine qualities within yourself. It is Marjolijn's mission to bring you concrete, practical knowledge and information about spirituality and to help you feel the Truth of who you are as a reality in your everyday life. 
It is time to wake up to your true potential and take back control of your own conscious mind, instead of having your consciousness be controlled by a false self, the ego. Take back your rightful place as the Divine being that you are.
Marjolijn is certified/specialised in working with:
– The Gabriel Method
– EFT (Emotional Freedom Technique)
– Access Bars
– NLP (Neuro Linguistic Programming)
– Ericksonian Hypnosis/Self-Hypnosis
– Meditation/visualisation
– EMDR (Eye Movement Desensitization and Reprocessing)
– Ho'oponopono
– Healing Arts
– Transpersonal Coaching/Counseling
– Spiritual Healing
– Dissolving blockages through alignment with I AM
– I AM Presence
---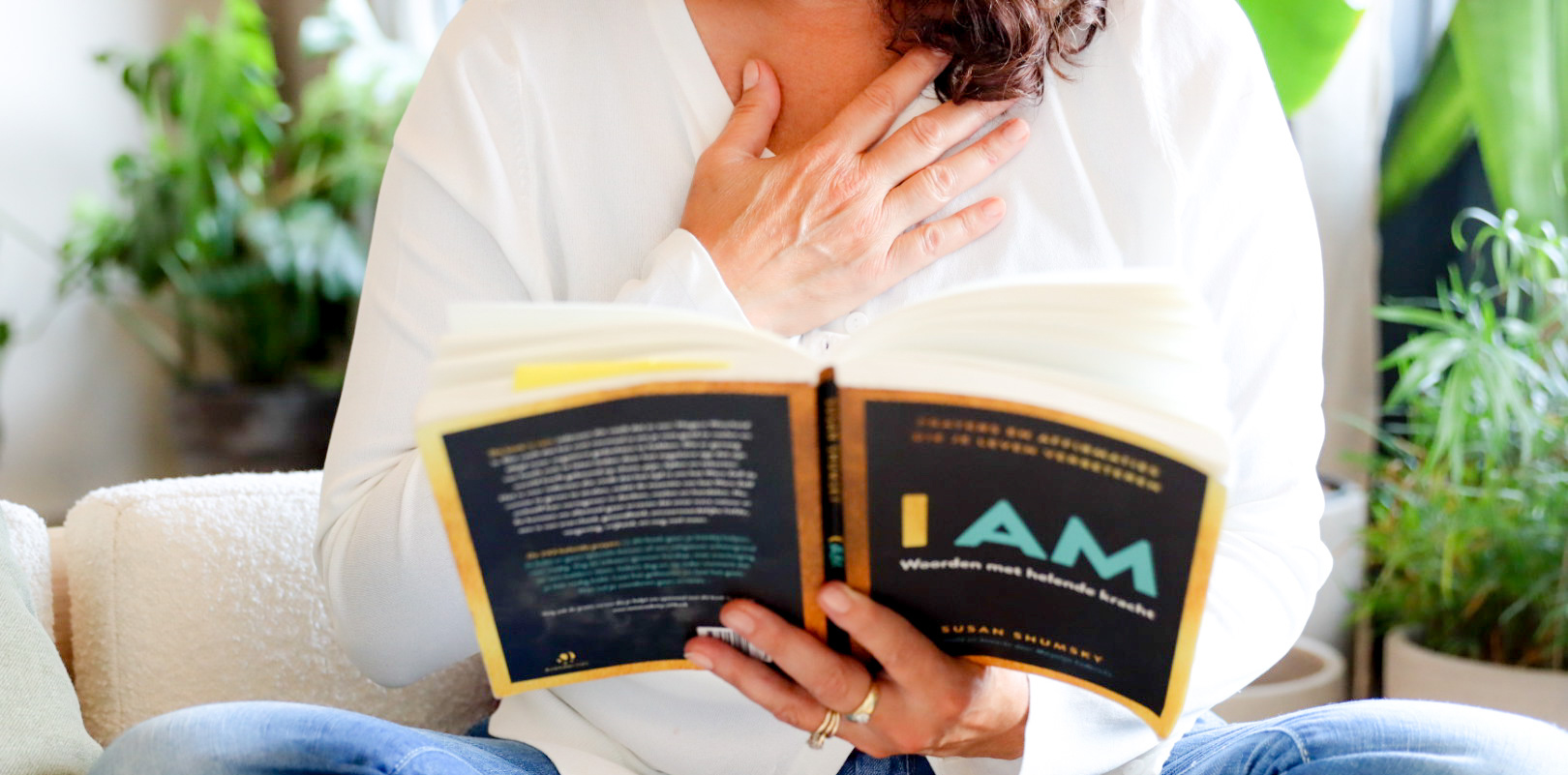 Words have Power
When you combine spoken word with 'The Law of Life' (energy follows attention) you will have a powerful tool to feel good about yourself.
Want to experience this for yourself? Register here for the free 32-days of prayer